Sani-Tech 10HP Wet Waste Application
A Minnesota grocery chain has been using Auger Compactors for their cardboard recycling since 2012 with great success. In 2015, a self-contained compactor replacement was scheduled and they opted to use a 10HP Auger Compactor for their grocery waste.

This custom chute fed application had many variables and DMH Companies was able to accommodate the grocery chain with a custom 10HP Auger Compactor. Recent payloads have been as high as 13 tons!
Sani Tech 10 HP Auger Compactor System
Custom Side Feed Chute with Exhaust Fan
18″ Leg Extensions
6″ Auger Nozzle Extension
Options Include: Full Light, 80% Full Light, Bin Gone Switch, Electric Greaser System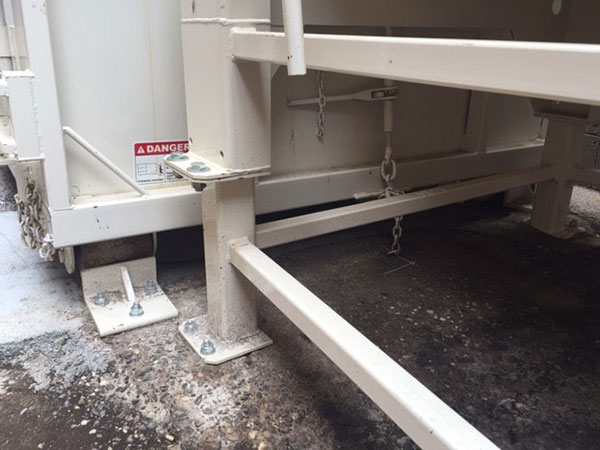 18″ Leg Extensions raise the Auger hole to allow the wet waste to be compacted into the compaction container 18″ higher then normal.

The liquid in the waste collects at the bottom of the container and no liquid can escape.
Large 52″ x 52″opening allows for easy loading. A sealed door with the assistance of the exhaust fan prevents any odor from entering the store.

Waste can be loaded in to the compactor regardless if the container is present, thus eliminating trash on the ground or collecting in the store when a self-contained unit is not present.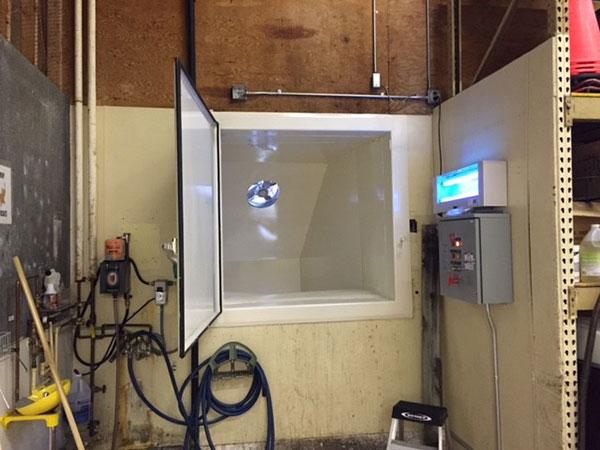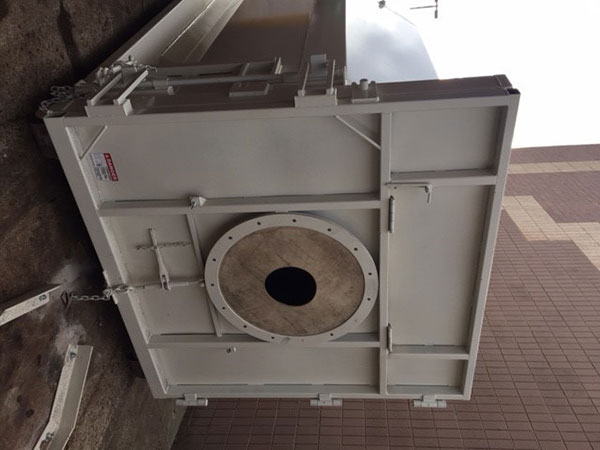 Custom 30 yard compaction container with a 31″ bin hole diaphragm . The back door of the container contains adjustable hinges, added lower ratchet and a 100% liquid tight door seal to contain all the liquid.

31″ Bin Hole diaphragm reduces the container hole opening to 11″ when pulled away from the compactor, coupled with the 6″ auger nozzle extension this virtually eliminates any spillage.