Self Contained Compactor
Since 1978 the Cram-A-Lot brand has been synonymous with reliability and durability. This reputation has been built largely on the outstanding performance of our self-contained compactors. Our legendary SC Series compactors have been designed for maximum reliability and durability. We know that every time the keyswitch is turned, you need your compactor to start and run trouble free.

By integrating simplicity and quality into our machines, we ensure the reliability that you expect and deserve. We optimize our compactor construction for durability by putting the right type of steel and the right amount of steel, in the places that need it most. This attention to robust design ensures that your compactor will be built to last for years to come.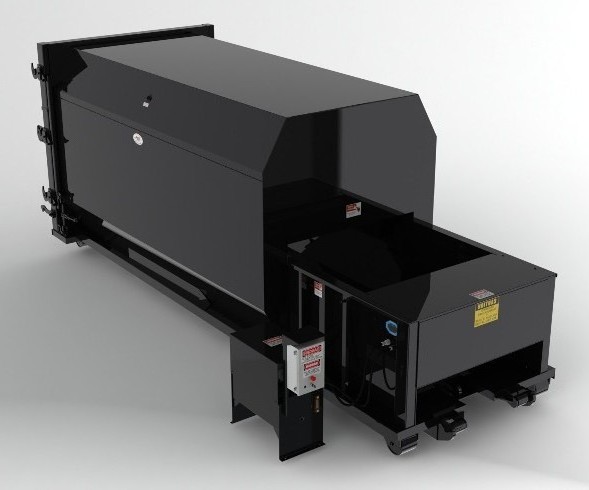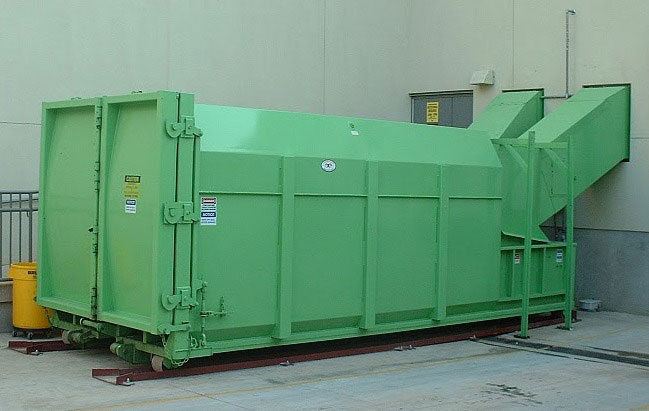 Standard Features Include:
Made in the USA
Complete UL Listing
ANSI Z245.2 Compliant
Cylinders Made in the USA to Our Specification
Remote Power Unit w/ Weather Cover
Key Operated Controls
Quiet Operating Vane Pump
TEFC Electric Motor
Spin-On Oil Filter
10′ Hydraulic Hoses w/ Quick Disconnect
Floor Sheet – 3/16″ Single Piece Steel
Stationary Compactors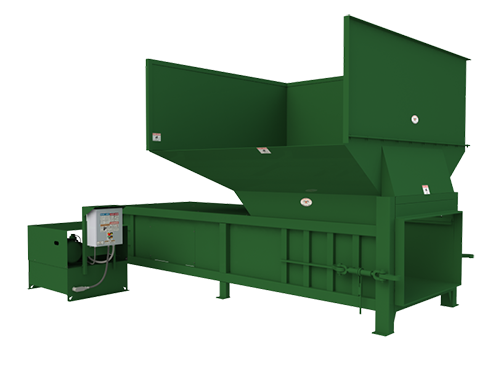 Cram-A-Lot small stationary compactors (2 to 4 cubic yard capacities) are designed for low to moderate volume waste generators. They are perfect for applications such as retail stores, distribution centers, warehouses, shopping malls, and other businesses that generate low to moderate volumes of dry waste, and would like to enjoy the benefits of compaction of their waste stream.

These machines can also be used to isolate and compact recyclable materials such as cardboard and plastic where a baler is not suitable or practical. Our products are designed to require minimal maintenance and repair to limit the disruption to your operations.

Our hydraulic power units are designed and manufactured "in house" so we can maintain complete quality control from system design through manufacturing completion. Each machine is optimally designed for its intended application, with steel reinforcement in the areas that see the highest force, for long term durability.

All Cram-A-Lot compactors feature a floor riding ram design, which minimizes the maintenance associated with guide shoe adjustment, and prevents trash from migrating behind the presshead. This attention to robust design ensures that your compactor will be built to last for years to come.
Vertical Baler
In 1978 we manufactured our very first product, a vertical cardboard baler. It was called the Cram-A-Lot DB-60, and since that time we have sold tens of thousands of vertical balers. In 2004, we revolutionized the industry with the Cram-A-Lot VB-60 – the safest, most reliable, and most user friendly vertical baler on the market today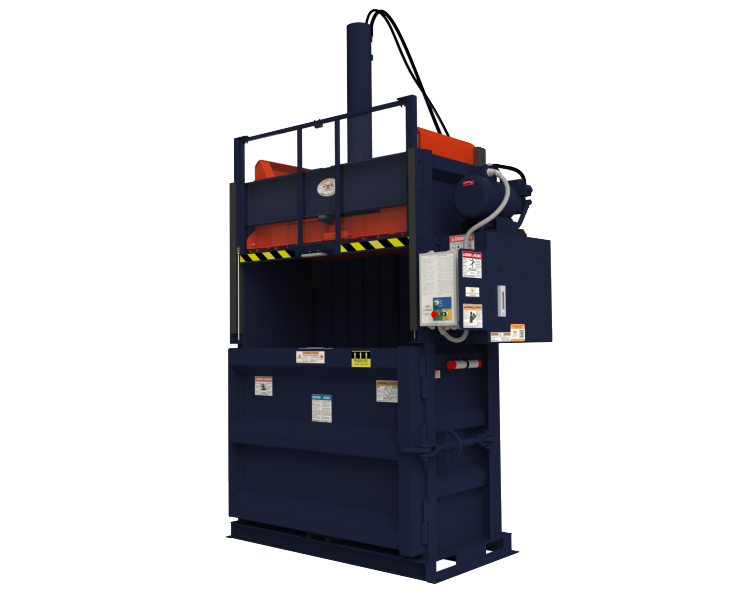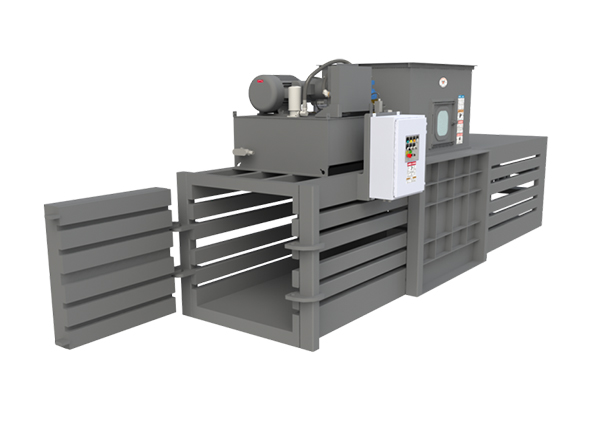 Horizontal Baler
The CRAM-A-LOT HX-60 HH & HX Series Balers is ideal for warehouses and designed for ease of installation, operation and maintenance.
The CRAM-A-LOT® HH & HX Series Balers is built with extra heavy duty construction and is ideal for warehouses and recyclers who deal with large quantities of corrugated and paper products. This machine is designed for long hours of operation and can operate either manually or automatically with photocell control. Optional custom engineered feed conveyors and cart dumper systems efficiently control baler feed rates for optimum performance in a complete baling system.